We're the top source in the area for network cabling & wiring.
In today's business world, it's nearly impossible to function without a reliable internet connection. Across all industries, companies and their employees rely on network cabling & wiring to provide a secure and trustworthy connection to handle a number of tasks, ranging from responding to emails to handling customer inquiries. But if your business doesn't have the network cabling & wiring needed, your operations may suffer, and your employees may struggle to get their work done. At Network Connections, we can solve this problem at your Asheville, North Carolina location.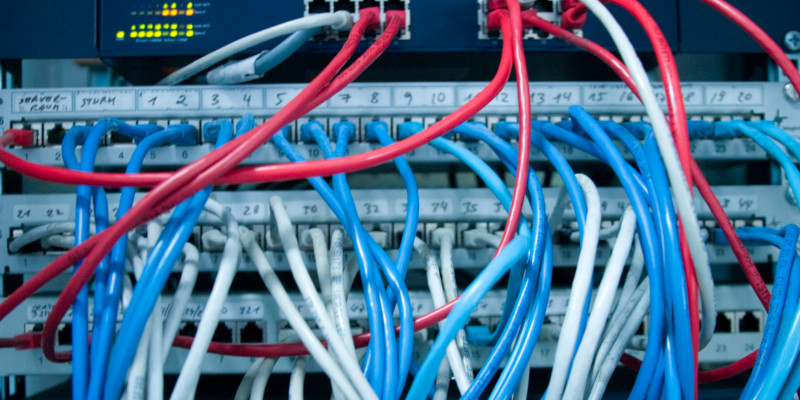 Our company has been serving local business owners for years. We're the top source in the area for network cabling & wiring. Whether you need new cables or updated wires to accommodate a change in your business needs, we'll begin with a full assessment of your current network requirements. From there, we'll work closely with you to develop a plan that includes the best possible solution at a price that fits into your business budget. Throughout the installation or replacement process, we'll work diligently to deliver high-quality service that resolves your connectivity issues while exceeding your expectations.
We can handle a range of network cabling and wiring needs, including:
Testing
Data network wiring and cabling
Certification
Wire management
Cat5e, Cat 6, and optical fiber installation
Patch panel termination
Additionally, we can tackle voice network wiring needs, including VoIP, hosted voice solutions, and other telecommunication needs. When we install new network cabling & wiring, we'll ensure that all components meet local and industry codes, as well as provide a connection that meets your company needs.
---
At Network Connections, we offer network cabling & wiring services in Hickory, Mooresville, Statesville, and Asheville, North Carolina.