Benefit from the unbeatable speed and reliability of fiber optic internet.
Traditional copper cabling has dominated the connectivity market for years. But now, there is a new frontrunner: fiber optic cabling. These systems are faster, more reliable, and much less expensive to maintain, so they are quickly becoming the new standard in internet connectivity for businesses here in Statesville, North Carolina.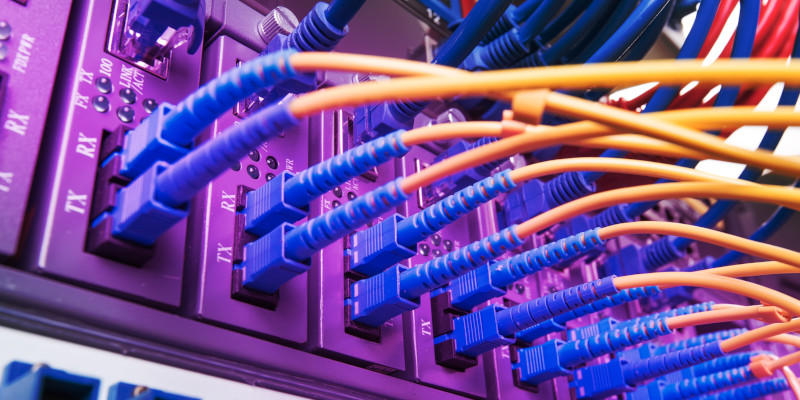 Your business needs a reliable connection to run your operations. Without it, your company could come to a halt and struggle to keep up with customer demands. At Network Connections, we don't want you to be at an unreliable system's mercy, so we can set you up with a fiber optic system that exceeds your expectations in every way.
As your business has evolved over the years, so have your operation's data requirements. Fiber optic systems are incredibly scalable, and we can expertly design, engineer, consult on, and manage a fiber optic cabling project that meets your increasing data needs. We can also upgrade a current system or install a new one to serve your location. Either way, we guarantee a nondisruptive process and unparalleled ongoing connectivity results for your business.
We have over 20 years of experience working with fiber optic cabling, and we promise excellence from our first meeting to the day we finish your project. To set up a site survey or find out more about why fiber optic cabling is the right fit for your growing operation, contact us today.
---
At Network Connections, we offer fiber optic services in Hickory, Mooresville, Statesville, and Asheville, North Carolina.