We offer network cabling services for both residential and commercial applications.
It can be surprising just how much network cabling is needed to successfully manage today's businesses. In fact, it might also surprise you how many different types of cabling there are that could be in your network. At Network Connections, we are experienced with all types of network cabling, including fiber optic cabling, structured cabling, Cat6 cabling, and Cat5e cabling.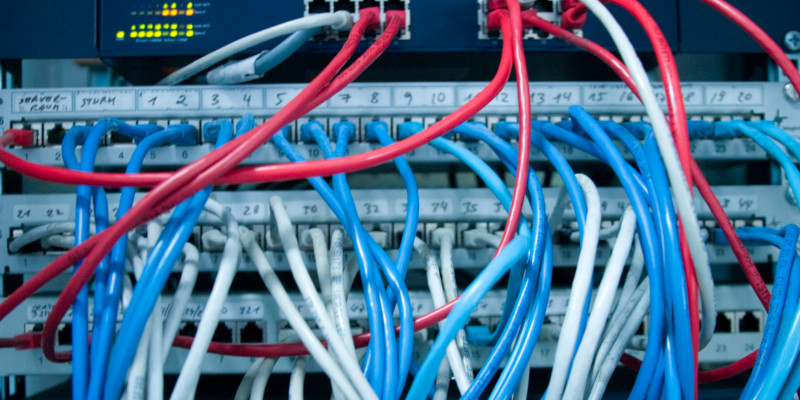 Whether you are outfitting a new location and need complete installation of the network cabling, are looking to upgrade your current network cabling, or you are having issues and require testing and resolution services, you can count on us to work with you to implement the best solution for your situation.
We offer structured voice & data network cabling, fiber optic cabling installation, security & surveillance system installation, wireless VOIP, point-to-point wireless, and Wi-Fi/wireless/WLAN setup & installation. With more than 20 years of experience and dedication to exceeding our customers' expectations, we believe we are the best option to provide your network cabling needs.
We are more than happy to travel to our customers located outside of the Mooresville, North Carolina area if needed. In addition to assisting businesses with their networking needs, we can also perform these tasks at residential properties. With so many people adjusting to working at home these days, we are happy to help you make your home's network more functional for that purpose.
If you have any questions about network cabling or about our services for residential and commercial properties, don't hesitate to reach out to us.
---
At Network Connections, we offer network cabling services in Hickory, Mooresville, Statesville, and Asheville, North Carolina.
Similar Services We Offer: