Even if you are not very familiar with types of cabling, you have probably heard of Cat6 cabling. A Category 6 cable is a type of twisted pair cable standard that is used to set up ethernet-based computer networks. One of the main benefits of Cat6 cabling is that it is backwards-compatible with prior cabling versions, including Category 3 cabling and Category 5/5e cabling.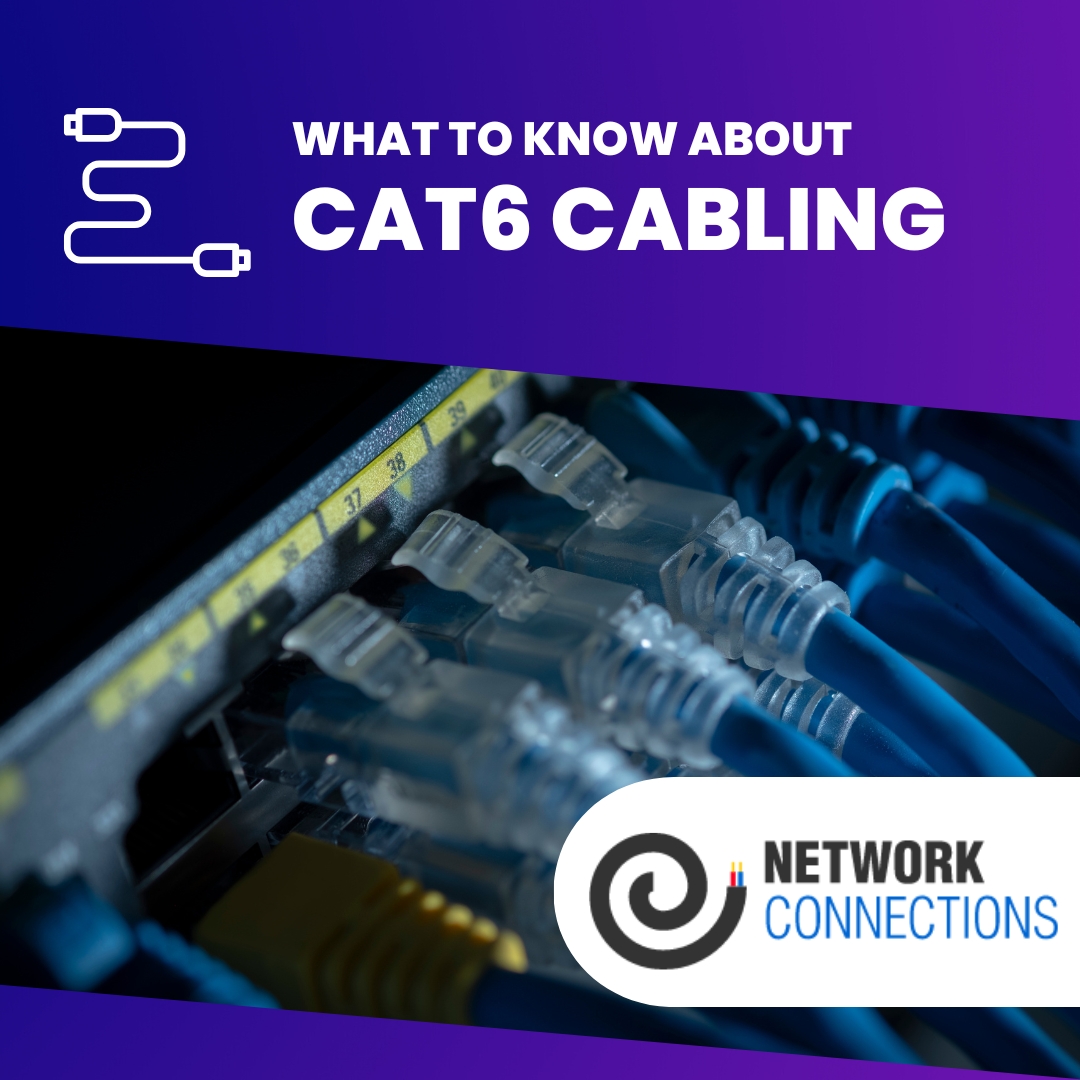 We typically use Cat6 cabling for computer networks that will reach 1,000 Mbps or higher. One of the main characteristics of Cat6 cabling is four pairs of copper wires, and all of these wires are used to transfer data. Cat6 cabling can provide speeds of up to 10 Gbps, and we can typically stretch this cabling up to 100 meters in length.
We recommend Cat6 cabling as the backbone for most commercial networks and applications. If, for example, you need to transfer files quickly within your office or you work with video or audio editing on a regular basis, Cat6 cabling may be the best fit. We also suggest implementing this type of cabling if you want to futureproof your office and reduce the need to upgrade your cabling within the next few years.
At Network Connections, we are here to meet all your business' structured cabling needs. If you have any questions about Cat6 cabling and how this type of cabling works, feel free to reach out to us today.