Does your commercial business require reliable internet connections for just about every part of your operations? Have you noticed that your existing network isn't doing as much as it could? At Network Connections, we know that having reliable internet is important to the success of your business, and that's why we often recommend Cat6 cabling. Here's why:
Reduced Interference – Have you noticed there can sometimes be a lot of "crosstalk" over your internet connection that prevents routine tasks from going as smoothly as they could? Cat6 cabling is ideal for commercial applications because it reduces interference from other sources.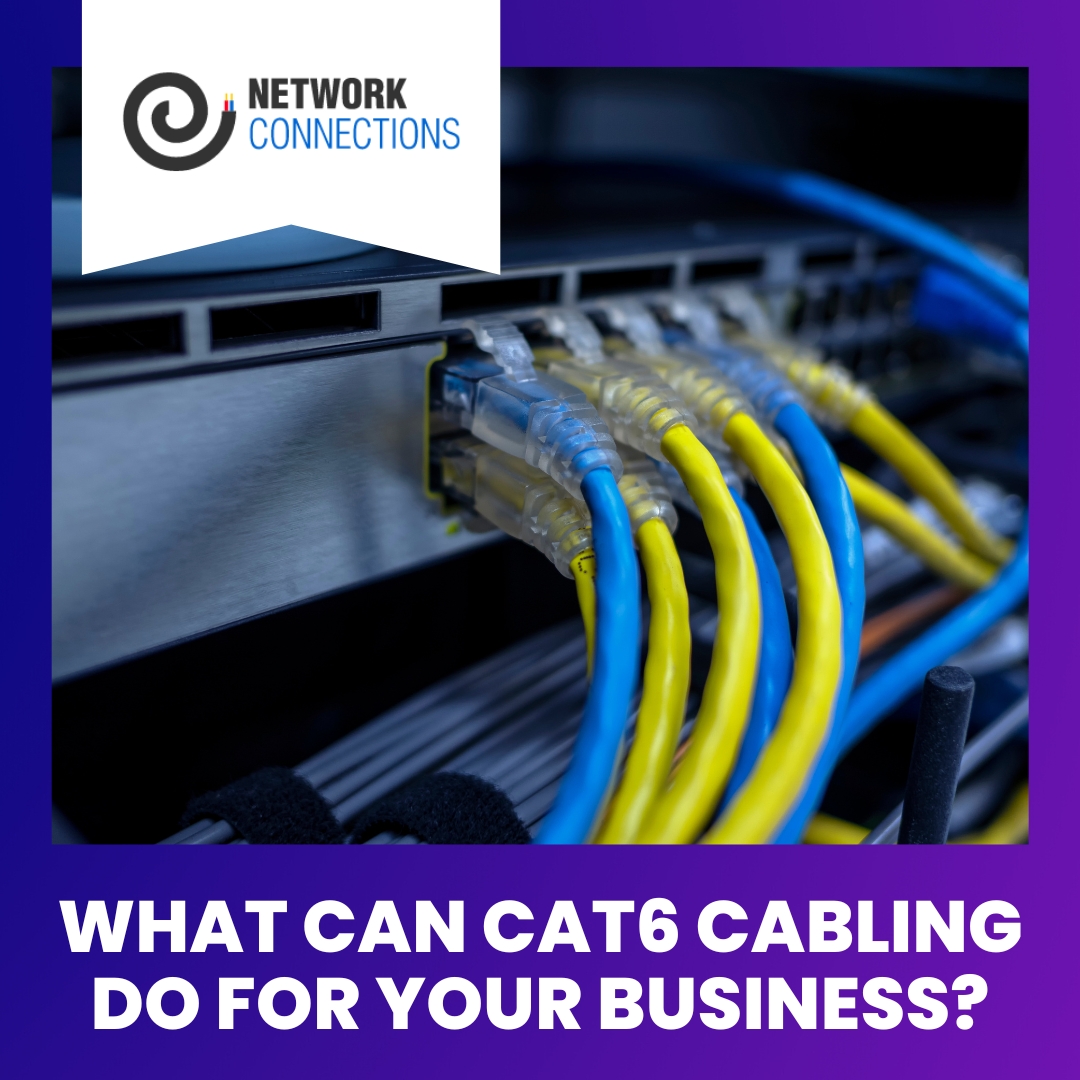 Faster Speeds – Installing Cat6 cabling also means you won't have to wait minutes or hours on correspondence or data transfers. You'll notice right away that your business operations go more smoothly when it comes to both routine tasks and those special projects that require ultra-gigabit networking.
Reliable File Transfers – If file sharing is one of the most important things your business needs to do in order to function efficiently, Cat6 cabling will ensure that you can do this succinctly and successfully. If you've ever had an employee give you an hour-by-hour notice on wait time or watched the progress bar slowly tick by, you won't be disappointed in the speed difference when you upgrade to Cat6 cabling.
Longevity – Perhaps one of the best reasons to invest in Cat6 cabling is because of the return on investment. You won't need to upgrade again in a few years, but rather will have a reliable network system that offers solutions for your business now and well into the future.
Ready to get started? Contact us today to schedule a consultation for your business.