You may have read the news lately about how much better fiber optic cable can be over the standard copper cabling systems that many cities and towns have been using. However, you may also have some skepticism about whether fiber optic is really better. Here are some comparisons between copper and fiber optic cable that will help you make a decision about an upgrade.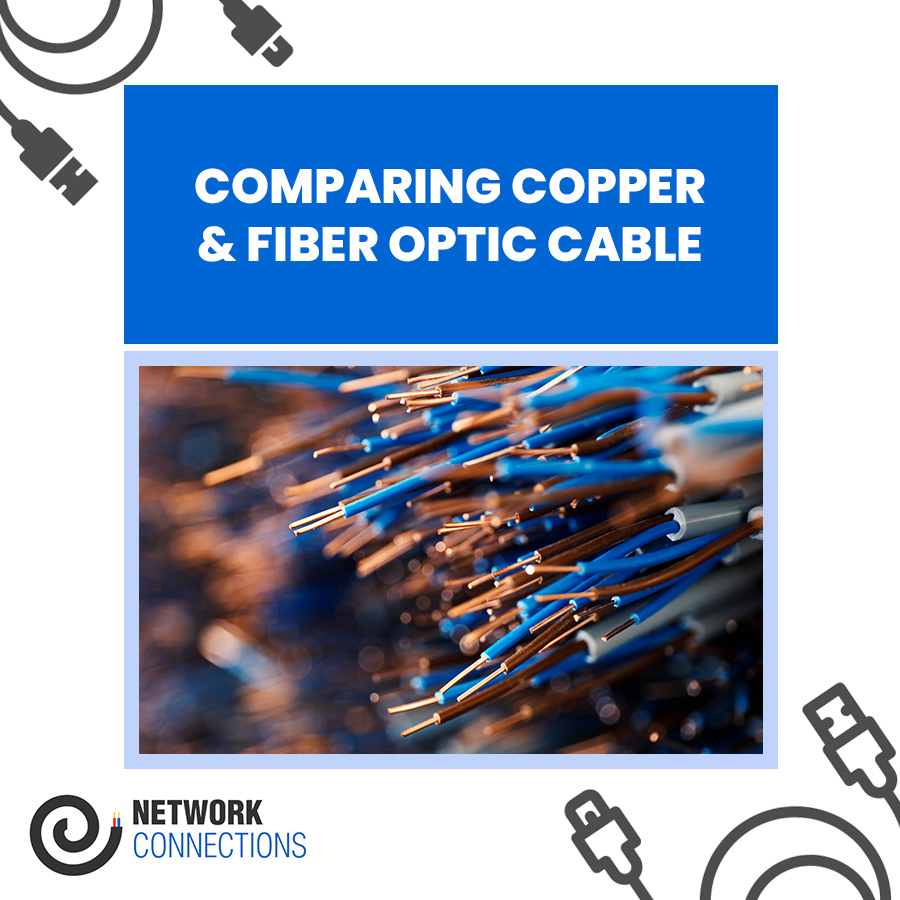 Maintenance – Did you know that fiber optic systems are easier to maintain? Copper is notorious for wearing out and can become brittle with age. That means it is more susceptible to damage in the long term and will require more regular replacement cabling. Fiber optic offers a more steadfast approach to network cabling and will save you time and money when it comes to maintenance.
Speed – In the past, copper cabling was the fastest and most reliable solution for getting connected. Over the years, however, fiber optic has far exceeded what copper can do in terms of connectivity speeds. That means you can serve more customers with faster internet over a longer period of time.
Systems – Another benefit to fiber optic is that it can support multiple systems at once, including phone, television, and internet. Rather than having multiple network wiring & cabling systems to support one or two of these services, fiber optic can handle them all at once.
If you'd like to learn more about the benefits of fiber optic or you want to make an investment in an upgrade to your copper wiring system, contact us at Network Connections. We look forward to serving you.