When running a business, any interruption to your normal operation can lead to a significant decline in productivity. While you want to keep your business' infrastructure, such as its fiber optic network, up to date, it's also understandable to worry about how the process will disrupt your everyday workflow. Our team at Network Connections wants to help you do what's best for your company, so we have put together a brief guide on what to expect from the fiber optic cable installation process. We hope that this information helps you prepare your team for our visit so that you can maintain productivity until your new network is ready to go.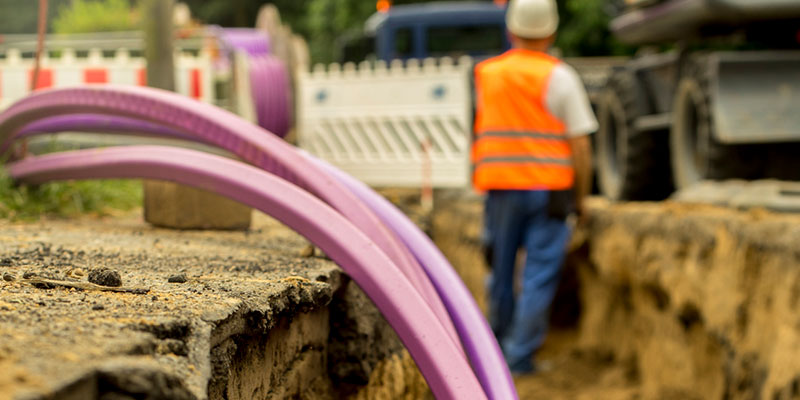 Design and Permits- The first part of fiber optic cable installation is to design the new network, or network extension. Our team has over 20 years of experience in this industry, so you can count on us to design the fast, reliable network you deserve. Once we finalize the design, we'll begin securing any construction permits that are necessary for the installation–for example, if we need to dig trenches for an underground installation, we will make sure that we have all the necessary paperwork in order to do so.

Construction- The next phase of the fiber optic cable installation process is to complete any necessary construction. This includes digging trenches, as we mentioned above, or stringing the new cable on telephone poles for an aerial installation. Our team will take care of any outdoor construction first so that you and your team can continue to work uninterrupted.
Connection- Lastly, our team will install new cable inside your workplace and connect everything to the internet. At this point, we will also take the time to check that everything is functioning to your satisfaction before we call the project complete.