No matter what industry you are in, chances are you rely on the internet for key communication and work functions. Because of this, it's important to have a strong and dependable internet connection, including a robust wi-fi network. Here at Network Connections, we want to help you do what's best for your business, so we have put together this brief guide on how to get the best performance from your commercial wi-fi connection.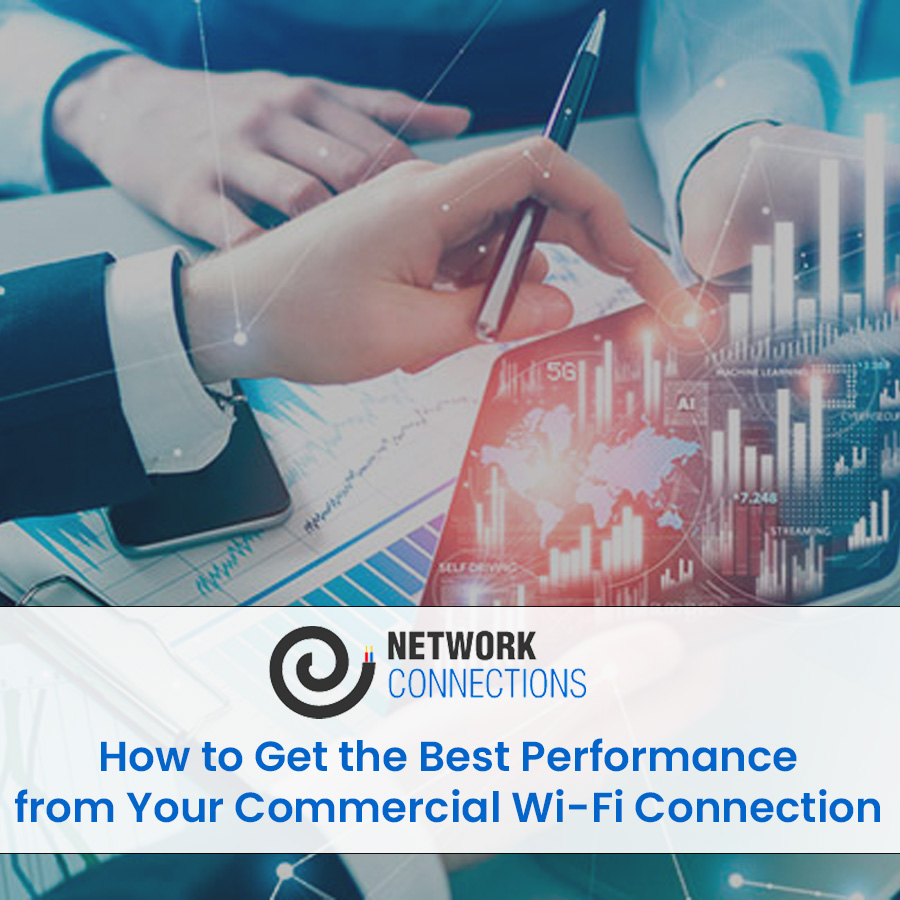 Keep Your Router Updated- Just like computers, wi-fi routers need to be periodically updated in order to deliver the best performance. If commercial wi-fi connection seems to be taking longer and longer to perform basic tasks, we recommend updating the firmware. To do this, use any web browser to go to your router's IP address, then log in as an administrator and select the Firmware or Router Update option.

Use Stronger Antennas- Another thing you can do to boost your commercial wi-fi network's performance is to install stronger antennas on your routers. Swapping out a short, 4 dB gain antenna for a taller 10 gB gain one will give your signal a powerful boost that will immediately lead to increased performance.
Protect Your Signal- A third way to improve your commercial wi-fi connection is to make sure that your network is protected by strong encryption and a strong password. The more users who have access to your signal, the slower it will be, so keeping out moochers is an important way to keep your connection strong. Our team recommends creating a password at least 8 characters long, with a combination of letters, numbers, and symbols, in order to prevent others from accessing your network without your knowledge.