Connect to the internet manually with ethernet wiring.
Ethernet wiring is a type of wiring that connects an electronic device directly to a network, allowing you to have internet access and interact with other network resources. The main benefit of ethernet wiring is that it allows you to connect to the internet without relying on a wireless connection.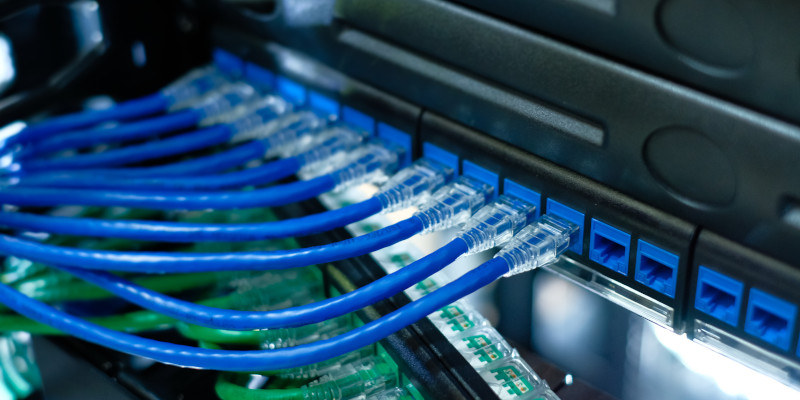 From brick walls to distance or other interfering factors, wireless connections are not infallible. With ethernet wiring, you are guaranteed a connection to a network, and you may even experience more reliable, faster speeds.
If your building in Mooresville, North Carolina has yet to upgrade to wireless, or you maintain a wireless network but want to make sure you have a connection backup, ethernet wiring is the way to go. At Network Connections, we can set up ethernet wiring at your location to ensure you always have access to the internet.
We have significant experience with all kinds of wiring, and we guarantee superior results for your business. We will discuss your ethernet wiring needs at the offset, come to your site, and manage the project carefully from beginning to end to make sure you get the results you want.
If you have any questions about ethernet wiring or the purpose it serves, don't hesitate to contact us at Network Connections. We're your top source of information for all things cabling and wiring, and we're happy to speak with you further about your location's connectivity requirements.
---
At Network Connections, we offer ethernet wiring services in Hickory, Mooresville, Statesville, and Asheville, North Carolina.