Cat5e cabling is a standard cabling used in most offices and workplaces today. Although Cat5e cabling is durable and highly effective, there may come a day when you need to consider upgrading your networking setup. Here are some signs that upgrading your networking should become a priority:
Visibly damaged cables—If, during maintenance, your technician repeatedly points out fraying cables, it may be time to upgrade your Cat5e cabling. Worn-out and frayed cables can result in network interruptions and poor system performance.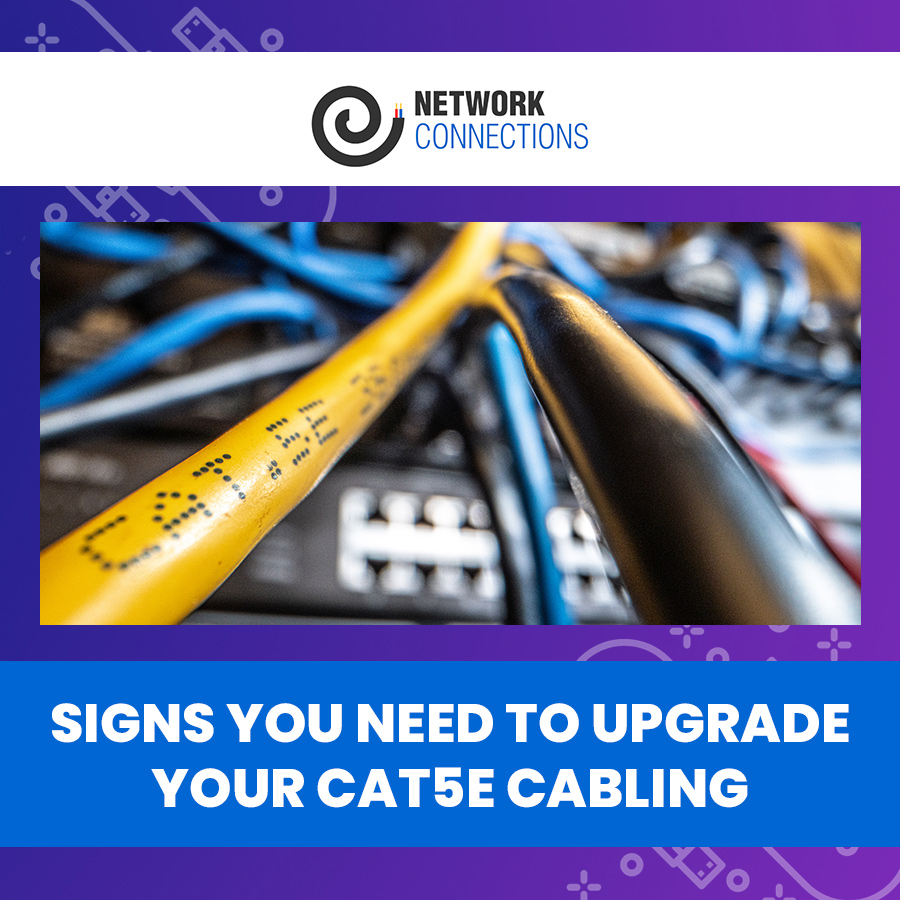 Old cabling—How old is your Cat5e cabling? Depending on when you had your Cat5e cabling installed, it may not be compatible with newer equipment and systems anymore.
Poor performance—Monitor your network's transfer speeds and general uptime. Although it is easy to blame your internet provider for slow speeds and downtime, your Cat5e cabling may be underperforming.
High maintenance costs—While all Cat5e cabling setups require regular maintenance, systems that need an upgrade will require maintenance more frequently. Keep an eye on how often you need to replace your cables during maintenance appointments. If this happens frequently, you may need to upgrade your network with all new cabling.
We can provide experienced advice and guidance on whether or not it is time to upgrade your Cat5e cabling and what kind of upgrades you should invest in. To find out more about our capabilities or to schedule an appointment with our network professionals, contact us today.