If you have any familiarity with ethernet wiring, you may have heard of Cat5 or Cat6 cabling. You may wonder which is the best choice for your application and setting. In short, the different types of cabling are kind of like different types of pipe you could use for your home. You can choose different sizes of piping to carry different amounts of water, and you can choose copper pipes or another material. When it comes to cabling, the different types have been standardized by the Institute of Electrical and Electronic Engineers (IEEE). The higher the number, the faster the cable is expected to work.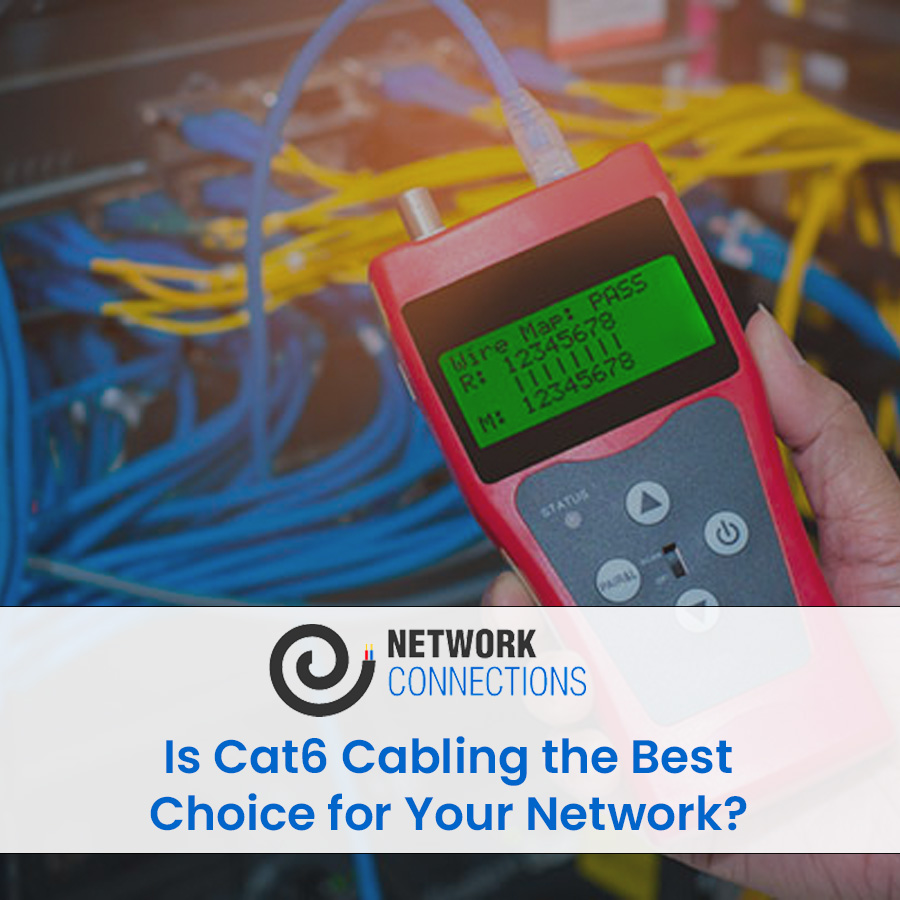 At this point, Cat3 and Cat4 cabling have been rendered obsolete. Cat5 cabling is still used in some applications. Cat5e cabling has a max frequency of up to 100MHz and can carry speeds of up to 1000Mbps. It is fairly flexible, which can be handy in tight installations and is less expensive than Cat6 cabling or Cat6a cabling.
Generally speaking, the numbers refer to the number of twists in the cables per cm and the type and thickness of the sheathing used about the cables. Better sheaths protect against crosstalk (electric signal jumping from one line to another). Cat6 cabling has a max frequency of 250MHz and can carry speeds of up to 10Gbps, but only for a distance of 37-55 meters. It is more expensive and less flexible than Cat5 cabling. Cat6a cabling has a max frequency of 500MHz and can carry 10Gbps over a 100-meter span, but is again less flexible and more expensive. Choosing the right cabling for your needs and budget is a balancing act between faster speeds and higher costs.